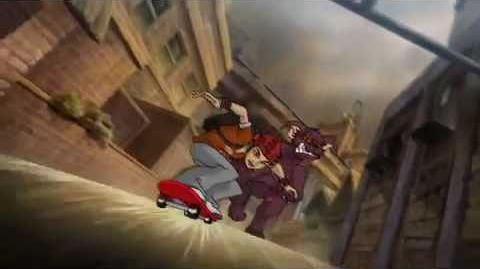 03:26

Zevo 3 trailer hd

Welcome to the zevo 3 wikiaEdit
zevo 3 wikia is a site for zevo 3 fans
Zevo 3 wiki
Edit
ZEVO-3 is a new animated action/adventure series about three ordinary teenagers with extraordinary powers.When Jason, Matt, and Ellie are exposed to the Zevo Compound, they're mutated into genetically enhanced superheroes. Now as Z-Strap, Kewl Breeze, and Elaztika, they have to protect New Eden City from the villainous Stankfoot and his army of evil mutants. This wiki also about characters and supporting characters of zevo 3.You may also write articles on comics on z strap and kewl breeze.You may also write about lumanator,Mega flex and any other scetchers super heroes.This series is also promting shoes,but this wiki will try to be as non promtional as possible and more about the series.
Latest activity
Edit
The three main characters of zevo 3 were originally crated to market Scetchers Shoes! Additionally the The FCC is looking into a complaint that the zevo 3 cartoon violates rules that limit television advertising targeted at children as it promotes Skechers shoes. Also in episode beneath the city it is show that z-strap and elastika might like each other.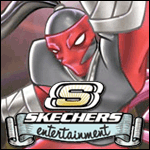 Ad blocker interference detected!
Wikia is a free-to-use site that makes money from advertising. We have a modified experience for viewers using ad blockers

Wikia is not accessible if you've made further modifications. Remove the custom ad blocker rule(s) and the page will load as expected.